"Great cable comes from so much more than just a heavier gauge and good intentions."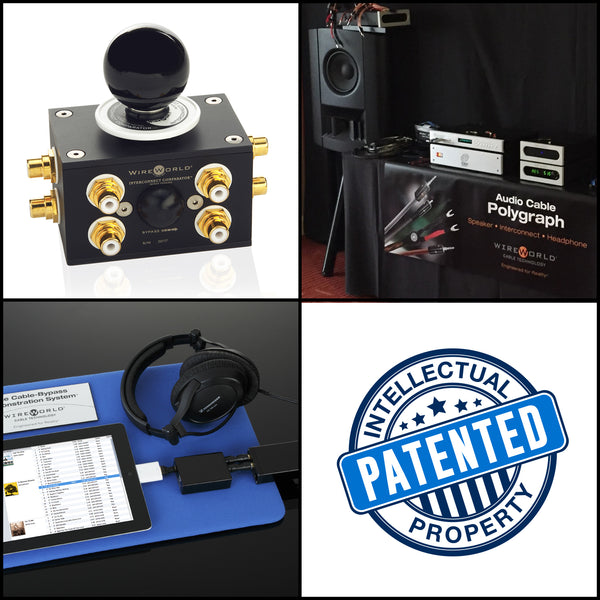 Testing
Wireworld Cable Technology was founded with the unique mission of perfecting audio cables through objective listening tests.

With the invention of the CES Innovations Award winning Cable Comparator™ (US Patent 5,740,255), we created a better way to test cables for musical preservation. Our objective listening tests are far more revealing than normal cable comparisons because the cables are compared to a virtually perfect test control, a direct connection between components. We call these listening tests 'Cable Polygraphs' and we perform them for audio professionals and consumers around the world.
Audio professionals around the world have verified the effectiveness of cable polygraph testing. Robert Harley, editor of The Absolute Sound, described the cable polygraph as "illuminating insight into exactly how each cable affects the sound". A leading author of audio engineering books, Bobby Owsinski, stated "I was a major skeptic that high end cables could offer any sonic improvement, but Wireworld changed my mind in a big way". This testing advantage has led to several patents including the DNA HELIX® cable technology, and it has enabled us to optimize the material blends in our ultra-quiet COMPOSILEX® 3 insulation. These powerful innovations have enabled Wireworld to create the world's highest fidelity high-end audio cables for both consumer and professional applications.
"If you backed your components up and docked them directly together, you would hear them at their best. We strive to create cables that sound as perfect as a direct connection."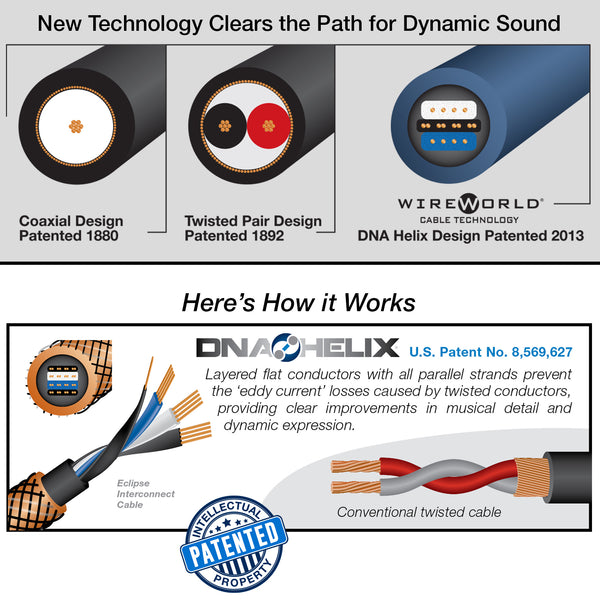 Technology
The goal of Wireworld's patented DNA* HELIX cable technology is to enable listeners to experience their music without the losses and colorations normally caused by cables. Polygraph testing shows that the primary sonic effects of cables are caused by electromagnetic effects. The effect called eddy current resistance, which increases as strands are twisted, is especially problematic because it masks quiet musical details. To overcome those issues, the strands in the DNA HELIX designs are completely parallel, providing the most direct signal path for the lowest eddy current resistance. These parallel strands run within layered flat conductors that channel electromagnetic energy and reject interference. Furthermore, in the analog cables, the spacing between the positive and negative conductors is fine-tuned by ear to match the pure sound of a direct connection. The effect of that tuning is like focusing a lens, with the beautiful textures and dynamics of live music coming into vivid 3-D focus when the spacing is just right. (*Delineated Neutralizing Array)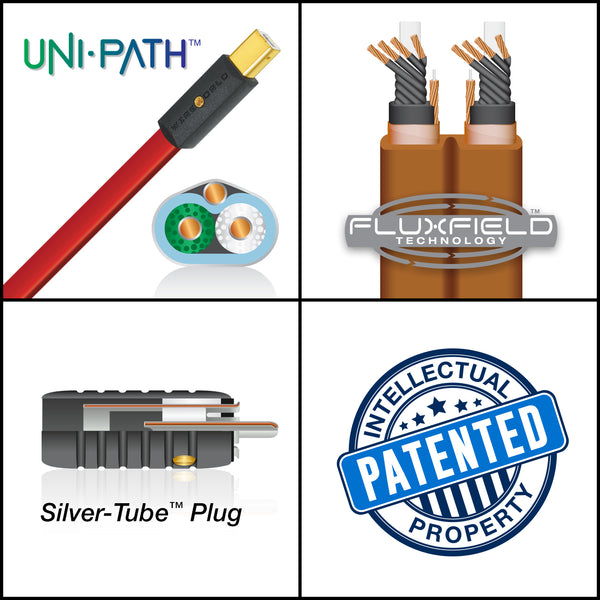 Technology
UNI-PATH™ – The Uni-Path design provides similar advantages to the more complex DNA HELIX® design in high speed digital applications. Uni-Path designs improve both electromagnetic efficiency and shielding to provide superior waveform preservation. This innovation enables more of the original signal information to be reproduced, improving both sound and imaging.
FLUXFIELD™ – The Fluxfield design in our full-sized power conditioning cords features 24 insulated wires coiled around flat inner cores to maximize inductive and capacitive filtering. Twin high-density shields prevent noise from entering or radiating outward. These unique elements minimize noise and line resonances, especially with longer lengths. The flat, flexible design coils effortlessly for easy handling. The mini power cords use a simpler version of the Fluxfield design to improve the fidelity of low powered components.
SILVER-TUBE™ PLUGS – The idea behind developing plugs that surpass all others in design and material was based on a simple question; why bother perfecting cables if the plugs take away from their performance? After all, the cable can't let you hear all of the music if it's losing information at the connection. Enter the patented Silver-Tube Plug (U.S. Patent 5,413,503). With silver-clad tubular OFC contacts, DuPont Delrin insulators and a proprietary silicone rubber tension band for a perfect grip, Silver-Tube plugs provide the highest conductivity of any RCA plugs in the world.
"Every detail can affect the purity of signal. Conductor material, insulation and connectors are all important, but designing the most efficient path for electromagnetic energy is the key to lifelike music reproduction."
Materials
Premium Quality Metals Achieve the Highest Conductivity Available
A common misconception is that the gauge of a speaker wire is all that matters. Heavier is better, right? Wrong. Gauge can make a difference, but testing has taught us that cable design and material quality can have an even greater impact on the sound we hear. That is why we focus on developing the most efficient designs and producing them with the best quality materials available in each price range. For example, the conductors in our least expensive cables are oxygen-free copper and our ultimate cables use the world's best conductor, Ohno Continuous-Cast® 7 Nines (99.99999%) pure solid silver.
COMPOSILEX® 3 Insulation
Beyond the advantages of the best conductor materials, our third generation composite insulation, COMPOSILEX 3, preserves the purity of the signal by minimizing triboelectric noise better than any conventional low loss insulation material, including DuPont Teflon®. COMPOSILEX 3 provides rewarding improvements in vividness, focus and dynamic contrast. With these innovations, Wireworld Series 8 high-end cables have advanced the art of reproducing the power and delicacy of music.
"OCC-7N solid silver is the most sonically neutral and revealing conductor in the world."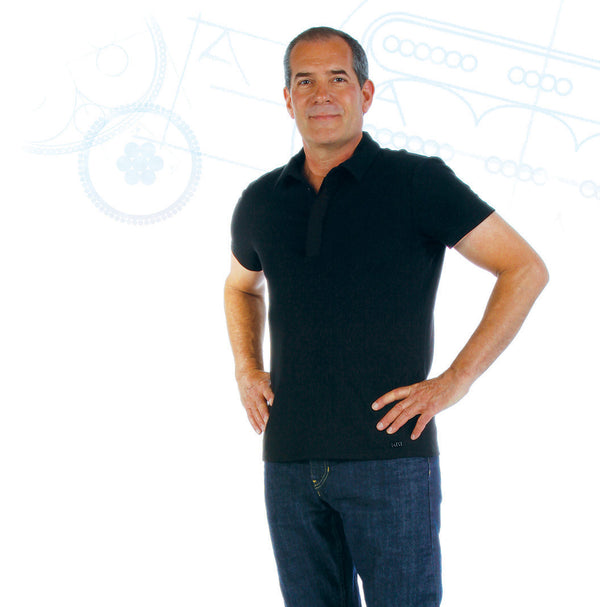 About Wireworld
A love of music. A passion for innovation. A flair for industrial design. A quest for detail. The innate ability to prove the naysayers wrong time and time again. This is who we are. Like many audiophiles, David Salz has spent decades refining his music listening experience. He is truly passionate about using objective listening tests to create cables that preserve the finest details and expression of music. The closer we get to bringing the intensity and beauty of live music to your listening room, the closer we have come to achieving our goals.
Wireworld Cable Technology began in 1980, when David realized the only way to discover what was being lost by a cable was to remove it altogether. Instead of simply comparing cables, he began testing them against virtually perfect direct connections made by docking components together with custom adapters. The knowledge gleaned from decades of these tests led to several patents as David continued to develop cable designs that sound closer and closer to the ultimate purity of a direct connection. In short, David developed more effective testing that provided real answers and real solutions, not just different results.
In the '90s David partnered with V.P. / Operations, Sara Flaaten, and together they moved the company in a direction of steady growth and progress with dedication to loyal, well-trained staff and excellent customer service; people that take pride in creating a product that truly does live up to its reputation. Try Wireworld Cable Technology cables for yourself if the feeling of a live performance is what you want for your listening experience.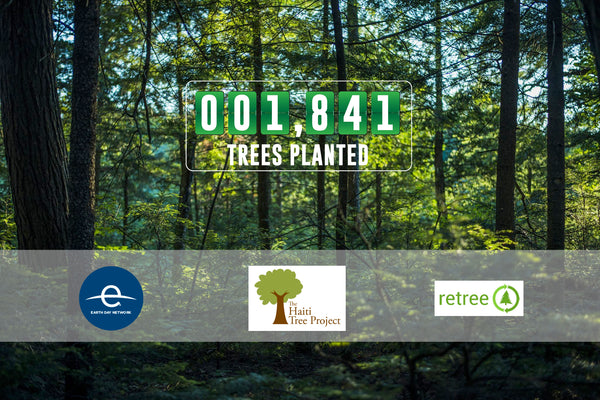 Green Initiative
Wireworld is committed to doing our part for our ecology and the betterment of the planet. Sound isn't the only thing we'd like to see getting clearer. With every Platinum cable sold, a tree will be planted to help the land and the people living on it. Thank you for choosing Wireworld. We hope you will join us and support one of these worthy environmental causes.
OFFICE: Paperless accounting and communications, recycling of office equipment, and making smarter choices regarding lighting, air filtration and more are just a few of the steps we've taken to work in a smarter environment.

SHIPPING: All boxes and packing materials are 100% recycled, and 100% recyclable. We have traded in our plastic bubble wrap for biodegradible, recyclable materials.

PRINTING & PACKAGING: Our packaging is printed in the U.S., in a full sustainability print shop that uses vegatable based inks, water based finishes and 100% recyclable, SFI and FSI certified paper stock.

MANUFACTURING: Due to the nature of our product adjustments in this area have been a little slower to come by, but we are making them where we can. Our goal is to make a smarter product that is not only better for the environment, but better, period.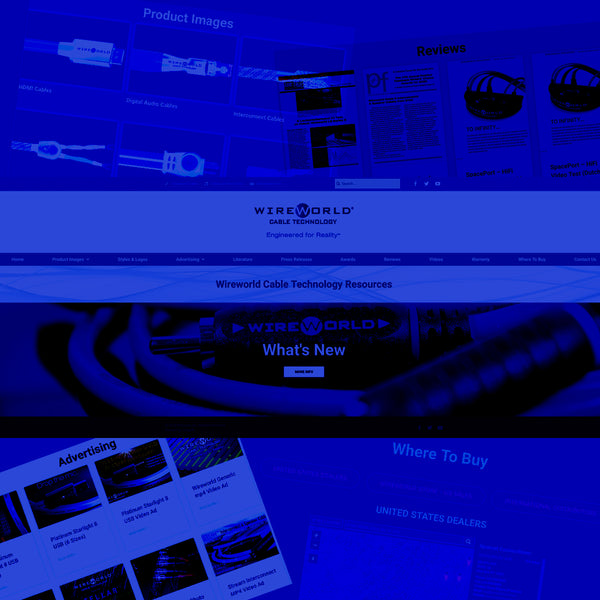 Wireworld Resources
Wireworld is proud to offer this amazing tool to all our US Dealers and International Distributors. This Resources website was designed specifically to give all our Wireworld people around the world immediate access to the tools you need to promote our product. From the latest print and digital advertising, marketing materials, literature and reviews, to a complete high resolution image library, you will find everything you need to learn and promote our brand in your marketplace. Please explore and take advantage of this helpful tool, and thank you for being part of the Wireworld team.